Traditional Barber Shop Newcastle
We have implemented a queue system to comply with social distancing restrictions.
For up-to-date hours and a guaranteed spot, click the book now button above. Generally we are open Wednesday 9am to 5pm, Thursday 9am to 6pm, Friday 9am to 5pm, Saturday 8am to 12pm.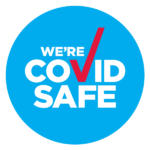 ADD ON TO ANY HAIRCUT 
Beard Clipper $5 ~Beard Trim $10 ~Face Shave $20
---
Standard Haircut ~ $35
Clipper/Scissor Short Back+Sides & Part Lines
Fade/Style Cut ~ $40
Clipper Fade, Zero Fade, Mullet, Mohawk, Flat Top, Etc
Skin Fade/Layered Cut ~ $45
Fade To Bald, Long Hair, Multiple Scissor Techniques, Ect
Buzz Cut ~ $30
1 to 2 Clipper Lengths All Over
Head Razor Shave ~ $45
Hot Towel Full Scalp
Beard Trim Only ~ $20
Freehand Trim, Shape & Outlined
Face Razor Shave Only ~ $40
Beard & Outline, Hot Towel Full Face
SATISFACTION GUARANTEE
Return within 7 days & your fix-up is FREE
Steel City Barbers is centrally located in Mayfield, near Newcastle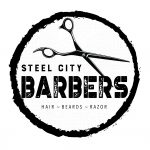 We are a traditional barber shop offering a range of modern, contemporary and classic hair styles and beard grooming services for the people of Mayfield and Newcastle. We use traditional barbering techniques including cut throat shaving. Our barbers use traditional hot towel techniques to ensure you get you the best possible experience. 
Hear What Our Clients Have To Say
"Amy is very friendly, and ALWAYS finds time to fit us in. Best haircuts in Newcastle! Best service at a very reasonable price! For men - I would recommend the cut-throat shave."
"Moved up from Sydney and needed to find another barber. Was referred here and was totally satisfied. They know exactly what they are doing and I love the understated new look and redesign."
"One of the best haircut places I have been to and a 7 minute walk form home. They were very friendly and quick with there service and this comes at an excellent price. Thank you to the staff keep up the good work."
"Came from Sydney to Newcastle to purchase a car. Stoped at 2 Barbershops in the city I was told they are booked for the next 2 weeks. On the way back to Mayfield I stopped at Quick Cuts Barber Co. The owner and staff were really friendly and knew what to do. Highly recommended. Thank you."
"Amy is our go to family barber. My kids are still very young and aren't the best at sitting still. Amy is always wonderful with them though, so patient. She even makes special spider webs using her magic gel, there's always a lolly pop at the end, and she never fails to go above and beyond to make it the easiest of trims."
"I like that U can get in early get a great cut . They girls are friendly,, efficient and professional. I luv having my haircut here, no fuss at all with the girls."